Antique Northern And Central Philippine Swords And Weapons
PH662: Visayan Knife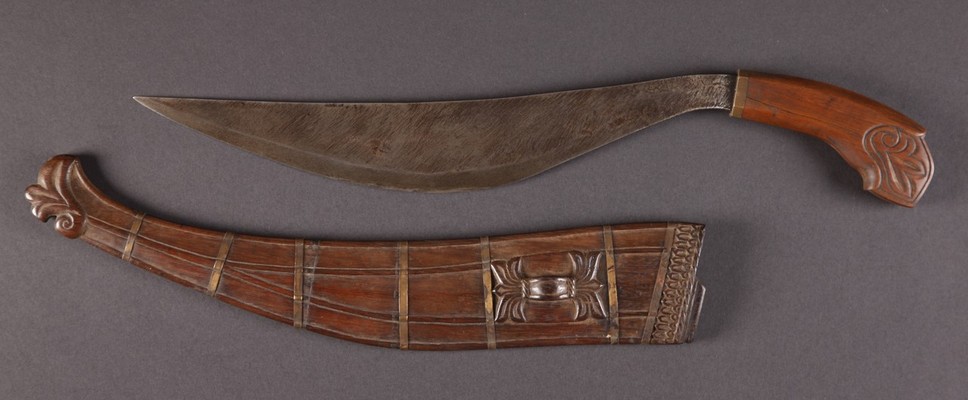 Click on the picture for large detail photos
A large Visayan knife with nicely carved scabbard. The wood handle has a small brass spacer and the wide bellied blade is roughly ground. The scabbard is intricately carved and bound with brass bands. An early to mid 20th century interesting variation of the Visayan Bolo.
Previously in the collection of Richard R. Wagner Jr, mostly known for his fine collection of Eastern and Islamic swords.
20 1/2" Overall with a 14" Blade and 3/16" Back Edge . Early 20th century, Visayan Islands, The Philippines.
---
$350.00
---
Further ordering information and payment options
Top