Assorted Antique Tribal Swords And Weapons
AS529: Nepalese Kukri Knife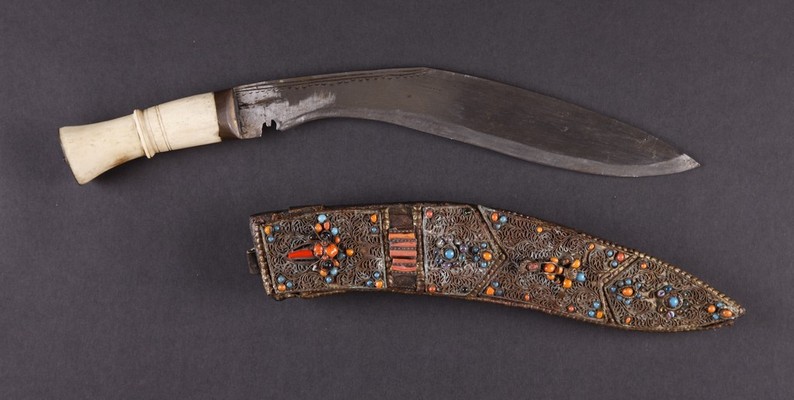 Click on the picture for large detail photos
A fancy Kukri knife with bone handle. This type of Kukri was used as a gift or possibly an early tourist item. It is fancy but not that well made like the fighting knives of the Gurkhas. The handle is made of bone, and the scabbard is decorated with thin copper wire and mostly glass beads. The long thin red pieces may be coral. The back of the scabbard has pockets for a variety of tools, but they are all missing.
From the LaVaute collection, a traveling industrial sales man who traveled extensively around the world in approximately the 1930's to 50's.
16" Overall with a 11 1/2" Blade that is 1/4" thick at the back Edge. Early to mid 20th century, Nepal.
---
$150.00
---
Further ordering information and payment options
Top